When Vijay and Kalyani bought their home near Los Angeles, they worked with a designer to make sure their own personal style came through their choice of furnishings. They had a unique idea for a 70"X30" painting in their foyer, which had to be customized. CoCo Gallery artist Laura S. teamed up with the couple and their designer to bring their vision to life. Here's how it all happened.
CoCo: What was the inspiration for your commission?
Our wedding invitation had a very modern representation of the Hindu god Ganesha, who stands for new beginnings and good luck. When we bought our new home, I thought that customizing a work of art around that special day in our life would be a great way to commemorate our space. We immediately thought that the symbol of Ganesha, rendered precisely the way it was on our wedding invitation but on a large wooden panel, would be the perfect thing.
CoCo: Why did you choose that particular CoCo Artist?
We felt like the artist really understood what we wanted to achieve and how we wanted our end product to look like. She had even done some of her own research on the subject (about the significance of Ganesha in Hinduism) before we talked to her the first time. I knew she could deliver on our vision because she was so willing to work with us. She also gave us some advice on colors that would work best and types of materials to use.
CoCo: Were you nervous about anything going into commissioning?
I think Laura understood us very well and made a huge effort to make us feel comfortable. During our first Skype conversation, we took her on a tour of our home so that she understood our taste a little bit as well. During the sketching process, she even presented four mini-paintings with different background colors/textures so that she could better understand our preferences in this regard. In the end, the painting was even better than what I had expected it to be.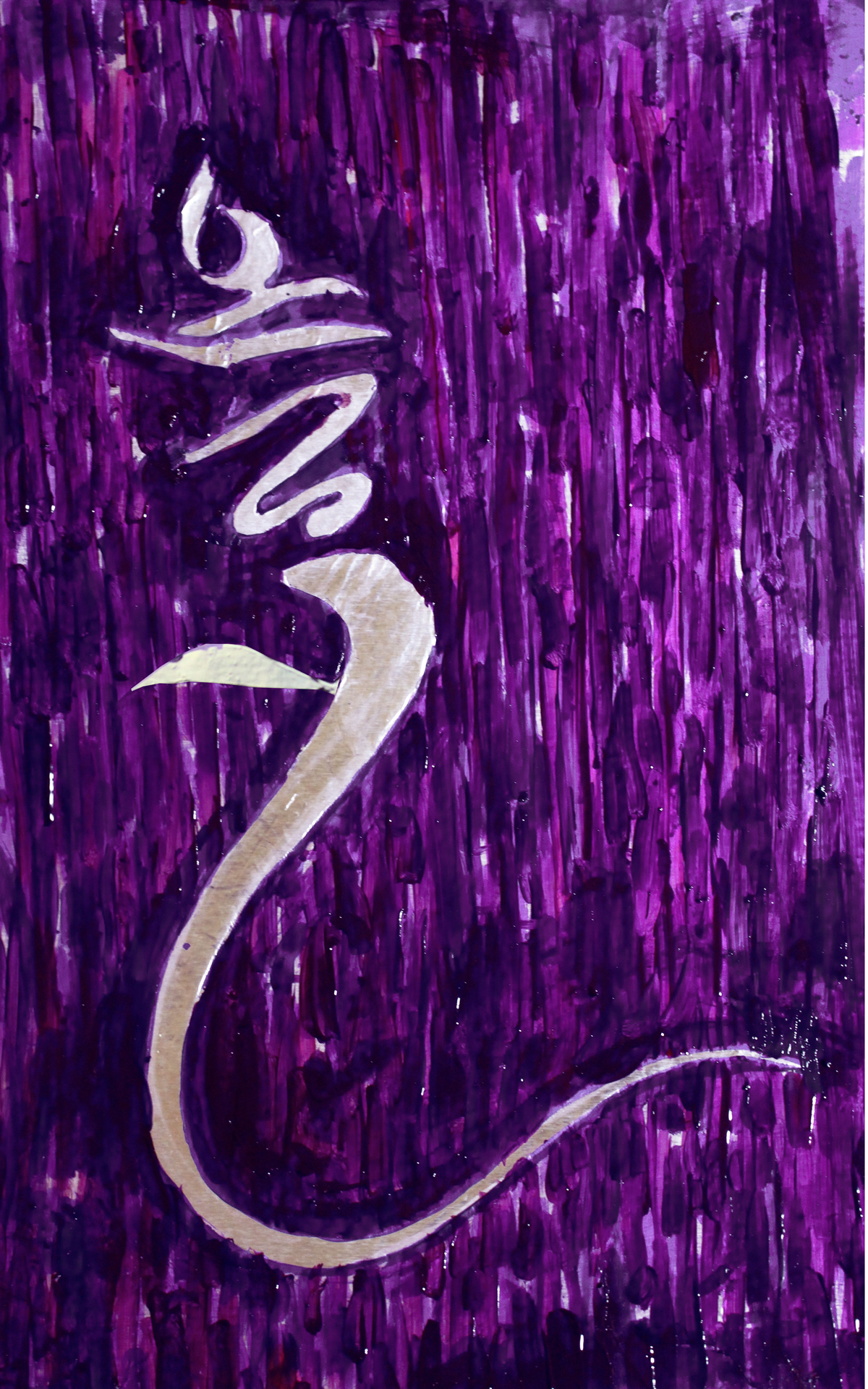 CoCo: What aspects of CoCo's services were most valuable in your commission process?
CoCo Gallery was invaluable in helping us choose Laura as an artist. We had originally liked the style of another artist, but our consultant suggested that this piece was less about style and more about technique since the artist had to use silver foil and we had a very clear vision for the painting. She made it so easy to correspond with the artist, and she made sure that each side was being understood properly. All of that helped us feel extremely comfortable in the process.
CoCo: Where is your commission now (where does it hang)?
It is the first thing someone sees when they walk into our home – a perfect way to welcome everyone!
Feeling inspired? See more work by Laura S. below.